Press Release
Tampa Bay Realtor® Receives Realtor Achievement Award
ORLANDO, Fla. – Florida Realtors® recognized Jack Rodriguez, a member of Greater Tampa Realtors®, as the winner of its 2021 Realtor Achievement Award, which recognizes a Realtor who serves as manager, broker of record or officer in his or her company.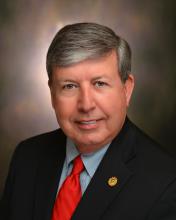 Presented at the state association's recent annual Convention & Trade Expo at Rosen Shingle Creek in Orlando, Fla., the award acknowledges the winner's previous three years' contributions to the community, local, state and national Realtor associations.
Rodriguez has served on numerous committees at his local association, including as chair of the Governmental Affairs, Finance, Nominating, Fair Housing and Long Range Planning committees. In fact, his local association service history has 195 entries – he was president of the association in 2009 and president of its Realtors Care Foundation in 2021. He was named Realtor of the Year for Greater Tampa Realtors in 2013, received its Meritorious Award for Extended Service in 2012 and the C. Ed Owings Award for Outstanding Community Service in 1995.
He has also been active in Florida Realtors, serving on the Board of Directors from 2002-2020 and on numerous committees, including the Commercial Alliance, Public Policy, Legislative Think Tank, Local Board President Exchange and as chair of the Building Committee. He has served on and as chair of the Florida Real Estate Commission, during 1991-1995.
On the national level, Rodriguez has served on the National Association of Realtors Board of Directors and the Land Use, Property Rights and Environmental Committee. He also has been a federal political coordinator for NAR and named to its RPAC Hall of Fame in 2019.
He has long supported the Tampa Bay community, including as a Hillsborough County Zoning Hearing Master, a member of the Central Bank of Tampa Board of Directors, a member of the Hillsborough County-City Planning Commission, a University of Tampa trustee and president of the University of Tampa National Alumni Association. He also has been active with the Tampa Bay Little League and on the Board of Directors for the local Red Cross.
Florida Realtors® serves as the voice for real estate in Florida. It provides programs, services, continuing education, research, and legislative representation to its more than 200,000 members in 51 boards/associations. Florida Realtors® Newsroom website is available at floridarealtors.org/newsroom