News & Media
krisanapong detraphiphat, Getty Images
FHFA: Borrowers in Forbearance Eligible to Refinance, Buy a Home
Fannie and Freddie will be able to extend credit to those who took forbearance under certain conditions, like home buyers who continued to make their loan payments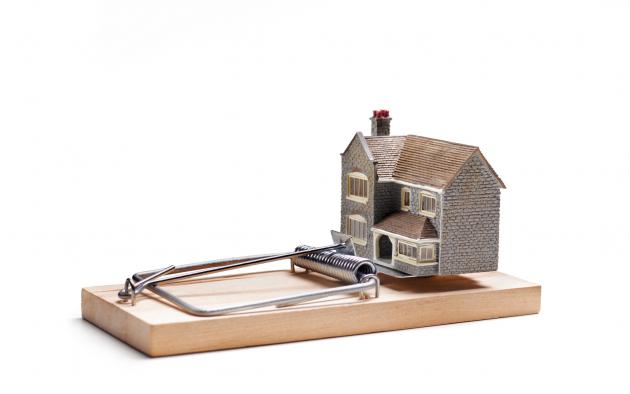 Overall, 7.3% of active mortgages are in forbearance, according to Black Knight, including 6.1% of loans backed by Fannie Mae and Freddie Mac.
WASHINGTON – In recent weeks, there have been rumors that borrowers would have to wait months and even years before getting credit again after taking a forbearance. However, the Federal Housing Finance Agency (FHFA) has announced it would allow the GSEs to extend credit to home buyers who took forbearance under certain conditions.
Borrowers who take forbearance but continued to make their mortgage payments or reinstated their mortgage and are therefore current on their mortgage are eligible to refinance or buy a new home at any time.
Borrowers who do not make payments in forbearance, but make three consecutive payments under their repayment plan, or payment deferral option or loan modification are also eligible to refinance or buy a new home.
The announcement leaves unclear what the effect of a missed payment is on the borrower's access to credit. The National Association of Realtors® (NAR) has requested clarity from the FHFA.
The FHFA also announced that it would extend the period for mortgages in forbearance that the GSEs would be eligible to purchase. An issue currently affecting lenders is that many loans go into forbearance after origination, but before the originator sells the loan to Fannie Mae, Freddie Mac or the FHFA. A few weeks ago, the FHFA allowed the GSEs to begin to purchase these loans for a limited time, but for a steep fee. The new timeline is that the note date must be on or before June 30, 2020, as long as they are delivered to the Enterprises by August 31, 2020.
These changes should help to clarify the impact of forbearance for those who have taken it or are considering. Furthermore, it should help ease concerns about these home buyers' ability to play a part in future home sales, noted NAR leaders.
"NAR applauds the FHFA and Director Mark Calabria for taking additional steps to secure the U.S. housing market and ensure mortgage and refinance options remain available to creditworthy Americans," said NAR President Vince Malta. "Homeowners who have been forced into forbearance by no fault of their own but continue to make payments should not be penalized because of this pandemic. With the real estate industry driving nearly one-fifth of our national GDP, assurances that homebuyers can access credit and capitalize on record-low mortgage rates remain critical to America's economic recovery."
© 2020 Florida Realtors®