News & Media
Airdone/Gettyimages.com
How a Real Estate Coach Can Take You to the Next Level
Whether you're a new real estate agent, a mid-career agent or a seasoned veteran, finding the right coach could help you boost your bottom line. 
When Michael Renick, senior broker and team leader of Mangrove Realty Associates Inc. in Sarasota, first decided to hire a coach, he was only in the business for two years. It was a big financial step, but, says Renick, "I wanted to plow new ground and develop a partnership with a coach where we bounce ideas off each other, experiment and look at results."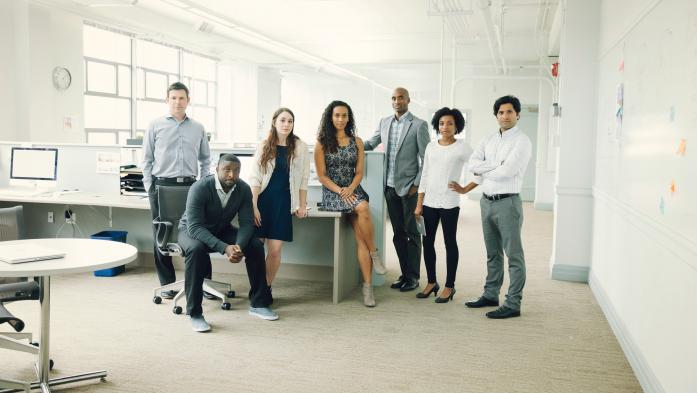 A look at how to know when it's time to hire, whom to hire first and how to keep it all organized.
After hearing about Tom Ferry Real Estate Coaching at a conference, he decided to give them a call. He was assigned to coach Jason Pantana and the two clicked immediately. "Jason talked to me about maximizing social media and creating and distributing relevant content, then worked with me to develop a plan. We met every week for 30 minutes over Zoom."
Renick has worked with Pantana for nine of his 11 years in real estate and credits him for much of his success by improving his social media and content marketing skills and leveraging technology better. "It's important to know your why," advises Renick, noting how coaching kept him grounded and focused. "I'm chasing the numbers and focusing on the money." His goal was to sell $30 million in real estate in 2021. "We sold $32 million last year—and we were completely closed for 10 weeks during the pandemic."
Whether you're a new real estate agent, a mid-career agent or a seasoned veteran, you might be considering hiring a coach to help you get to that next level. You might be looking to double your sales, lead a team, transition to investment clients, focus on military clients or even plan to retire. But how do you go about finding a coach? And once you do, how do you make the most out of coaching?
We spoke with several real estate professionals and coaches for their insights on how to get the most out of coaching.
Why hire a coach?
Most real estate professionals hire a coach when they feel they need expert guidance or feel stuck in some way—whether that's in their first year of real estate or their 10th.
For Marina Heath, a real estate professional with Florida Realty Investments in Orlando, it was all about finding direction. She said she needed guidance and help with organization and accountability and wanted "a coach who was in my face to keep me on track."
Just six months into her coaching partnership with Tim and Julie Harris Real Estate Coaching, Heath doesn't yet have tangible numbers to share about results.
"But I've learned how to be organized, how not to be overwhelmed, and how to control my time and my schedule every day," she says, noting she's felt a confidence boost, too. "I was very strong on the buyers' side, but the rewarding part was becoming a listing agent. I prepared a prepackage listing for clients to help me stand out among competitors. With everything in place, I'm now more confident when presenting."
Gillian Redman, broker-owner of Your Home Sold Guaranteed Realty Florida in Clermont, felt burned out after 10 years in the industry.
"I was a successful single agent but working eight days a week. I reached the glass ceiling and couldn't see any way to improve my business."
She sought a coach to help her work smarter, not harder. Redman was doing about 20–24 deals a year when she met real estate coach Craig Proctor, but she wanted to do 50 a year. "I was looking for someone who could show me that way with a track record of real results," she explains. She's since transitioned from a single agent to leading a team that is on target to do 200 transactions a year, earning her two awards in the last seven years for doubling her business from the previous year.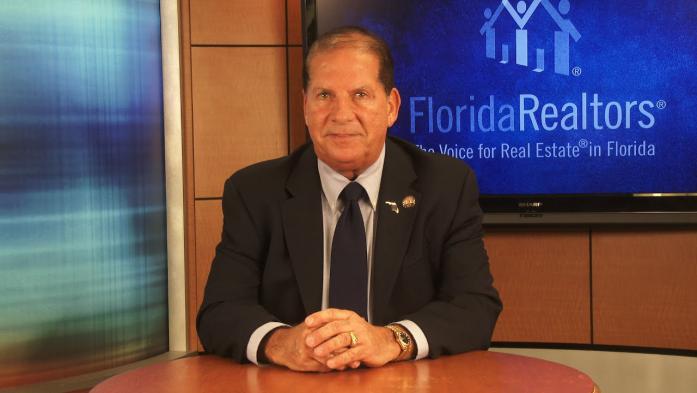 Training is an ongoing initiative that nurtures an agent's success through coaching, encouragement and accountability. Helping new recruits succeed is a win, win proposition. When they feel engaged and challenged, they are more likely to stay with your firm. 
Choosing the right coach
With thousands of coaches out there, how do you pick the right one? Renick, Heath and Redman offer their advice:
Determine what type of help you need. Struggling with open houses, cold calling and door-knocking? You might want a more traditional coach that focuses on relationship building. Need a tech-savvy coach to help you organize and streamline your business? That might require a completely different kind of coach. Redman recalls that most coaches she interviewed were telling her to do more of what she was already doing. "Craig Proctor wasn't just offering coaching," she says, "he was offering a system to support my business." And if you don't know what you need, that's OK, says Renick. "A good coaching program should have a solid vetting process to make sure the prospective student and the coach are a good match," explains Renick.
Look for in-the-trenches experience. Some real estate coaches have little or no experience buying or selling houses, while others have experience, but they never achieved a high level of success. A good coach will have a solid track record as a real estate agent—some with decades of success behind them.
Research. Proctor suggests asking questions, such as: Have they been around a long time; have they worked with thousands of agents; and can I talk to someone right now? Tim Harris, CEO and head coach with Tim and Julie Harris Real Estate Coaching, adds, "Has the prospective coach ever actually sold real estate? Did the coach sell real estate at a high level—and do so consistently for years? Has the coach performed at least 10,000 [paid] coaching calls?" Look at the coach's track record. "If it were me, I'd want to know that my coach has been very successful at what he's telling me to do," says Proctor. Julie Harris advises checking coaches out on social media, watching their video presentations and joining in free events, such as Facebook livestreams.
Know the coach's specialty. While most coaches provide accountability and strategies, some provide their own tools and systems. Proctor provides intellectual property (such as ad copy, listing/buyer presentations and scripts), technology (like websites) and coaching on how to use these resources in a holistic system. Other coaches specialize in something specific, like being a buyer referral coach (working your sphere of influence rather than advertising) or a coach just for brokers or team leaders. Regardless of the specialty, a great coach creates a program "based on the agent's experience level, personality traits, specific goals and skill level," explains Julie Harris. "No two clients are ever the same."
Feel the connection. Experience means nothing if you and the coach are a mismatch. "You've got to feel that connection with a coach," says Heath. She wanted someone she felt comfortable with and who didn't treat her like a number. "I needed more personal interaction," explains Heath. "When I had daily calls with Julie [Harris], I didn't feel rushed. She asked me questions, wanted feedback and followed up. She gave me that 'rah-rah' I needed, which was very encouraging because it shows she genuinely cares for agents' success." Redman advises finding someone who shares your dream. "You want a coach who can show you the path to where you want to be in the future, to find your heart's desire."
Try before you buy. Many coaches offer seminars, workshops and Facebook Live sessions. "It's a good way to check out the concept of coaching," notes Renick. Listen to what they have to say and see if their approach, their message and their personality resonate with you.
Interview. Heath suggests asking prospective coaches questions to make sure the partnership is a good fit. What are their strengths and weaknesses? Do they seem to understand your specific needs? Are they reachable and responsive? Don't forget the value of talking with a few of their coaching students to find out what the coaches are really like.
Coaching lessons learned
The best way to avoid mistakes or dispel misconceptions when it comes to working with a coach is to talk with someone who's already walked that path. Our experts shared these nuggets.
Don't focus on age—focus on experience. Find a coach who offers what you need. "He [Pantana] is less than half my age, but he's a genius!" says Renick, who wanted someone well-versed in social media to bring his own skills up to speed. "We talk about things I'm struggling with, such as how to effectively create an Instagram reel, whether I'm producing the right content and how to best distribute content to make a difference in my business."
Give it a little time. Renick says you should quickly get a feel for if the coaching relationship is a good fit—sooner than a few months, for sure. But he also notes that it depends on how serious you're taking the coaching. If you're not seeing results, you might not be putting in the required effort.
Trust your gut. "If you're struggling to make the most of your coaching, you don't have the right coach," advises Renick. For newer agents, the coach will drive sessions more. For more seasoned agents, real estate agents might drive sessions more. It's a big investment, says Renick, so don't be afraid to say, "I don't think it's working well."
Don't overlook the intangibles. While dollar and sales volume often drive many coaching students, coaching also delivers many intangible benefits. "Time management was a big one for me, helping me make good use of systems to take the grunt out of follow-up and learning how to leverage my time through others," notes Redman. "I also learned how to be respected as a professional rather than a commodity, kept myself and others accountable, and developed my leadership skills now that I'm a team leader."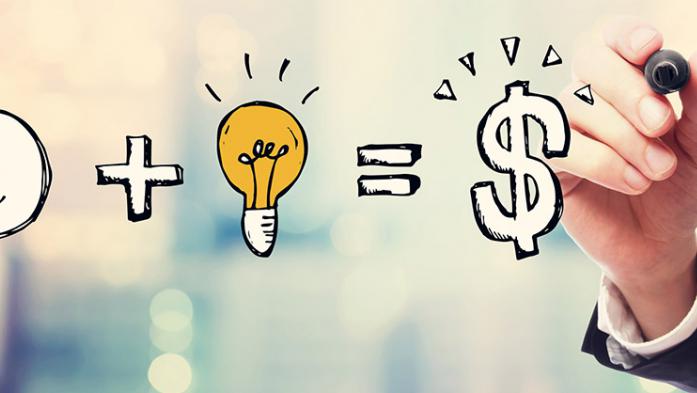 We rounded up the newest, greatest and proven real estate ideas on tech, marketing, recruiting and business from been-there, done-that experts 
Enjoy the community. If you're in group coaching sessions, Heath says to absorb what your peers are sharing. "It's a community," explains Heath. "We not only share our struggles and advice, but we help each other with referrals, too. It's a great networking opportunity." Redman echoes that sentiment, saying, "We're like a big family. I can pick up the phone and call someone in California, New Jersey or Canada for help with something I'm struggling with." Plus, Redman says, "It future-proofs my business with so many great minds working together, where someone is always looking at future challenges, such as social media or legal issues." She feels that together, the group is far stronger than the individual in how to face challenges and come up with solutions. "That alone is worth the monthly fee."
No matter what career stage you're in, working with a coach can help fuel your success. The key? Finding a coach that offers the right fit for you, then putting in the required work to turn the coach's expert guidance into desired results. #
6 ways to get the most out of coaching
Now that you've found the right coach, what's next? What a coaching session looks like can vary depending on both the coach and the type of program you join. Some offer group sessions, some offer one-on-one coaching, and some offer a bit of both. Regardless, how can you make the most of coaching sessions?
Make the commitment. Be diligent and schedule sessions on your calendar as can't-miss appointments. If you can't make a live group session, go back later and watch the recording. Just like exercising with a trainer at the gym, you've got to show up and put in the work. And whether you're in one-on-one sessions or group coaching, participate, ask questions, share what's working—and what's not. Accountability is key. "Don't just take notes—take action on the notes," says Tim Harris. "Every session
is designed specifically to move agents toward their goals and toward profitability
in an efficient and effective manner. Prune out anything that conflicts with the path you're on."
Take notes. The coaches themselves provide an abundance of tips, insights and strategies. Take copious notes so you can act on them later. Don't overlook the wisdom gleaned from others in group sessions. Go all in. Redman suggests attending everything you can, such as webinars and conferences. "And don't procrastinate!" she warns, noting that many agents take in the info but never get around to implementing it. "There's no point in nibbling around the edges—it will look like a waste of money if you do. You've just got to absorb it, dive in and trust that it works." Hold yourself accountable.
Realize it's a give-and-take partnership. Redman's one-on-one sessions combine bringing up any issues she's struggling with, working together on solutions, then letting the solutions drive the next phase of implementation. "Coaching helps you identify an issue—such as lead generation or marketing—then find a solution and put it into action," she explains.
Tap into coaching resources. In addition to providing advice, most coaches provide students with tools and resources to move you along. Examples include processes and systems, scripts, videos, tutorials, on-demand webinars, templates, how-to articles and checklists.
Communicate your goals and struggles. A coach can help you define where you are now, where you want to go and then create a roadmap to get there. "We'll work on exactly how to improve your business. That's the real benefit of coaching—taking a bit of time out of your day every day to focus on what you need to do better," explains Proctor. Coaches aren't mind-readers, so you've got to share both struggles and successes. Plus, you've got to listen and be open-minded. "Be coachable!" advises Julie Harris.
Don't be afraid. Proctor points out that you don't know until you jump in and do it, so try the coach out for a bit. "Within a couple months, you should know if it's a good fit," he says, noting if it's not a good fit, switch to a different coach.
Pros and cons
The benefits of hiring a coach include increased accountability, profitability, clarity, expertise, motivation, strategy and techniques, along with access to processes, systems and tools to help you grow your business.
But what about the cons?
All the real estate professionals agreed that hiring a coach is a big investment—in both money and time.
Hiring a coach is an investment in yourself and your business.
As in any business, you need to continually sharpen your skills and set higher goals to move to the next level. Working with a coach can help you do  that.
As a con, if you're not yet hitting the financial goals you need, you might struggle to pay for a coach. This ongoing financial commitment can range from a few hundred dollars a year to several thousand dollars a month. Regarding the time investment, you can't just hire a coach and expect him or her to wave a magic wand and produce your desired results. You've got to listen to what the coach says, apply the advice and put the work in every day.
Lisa A. Beach is a Winter Springs-based freelance writer.