News & Media

11 Get-It-Sold Tips to Keep You at the Top of Your Game
For Realtors, protecting your clients' interests and preparing them for a potential market shift is vital to creating customers for life.  
Earlier this year, one of Alexis King's listings in Palm Beach County's Lake Park community received multiple offers—all over asking price. Her seller selected a strong offer that included an agreement to pay $15,000 above appraised value, but when the appraisal came in, it was substantially under contract price.
"Appraisals simply weren't keeping up with the demand shifts in that market," says the sales associate with Douglas Elliman Palm Beach, who specializes in luxury waterfront condos and investment properties. 
Fortunately, King acted quickly and obtained a second appraisal that allowed the buyer to close at contract price. "That transaction taught me that even the strongest offers can have financing issues, and as agents we have to act quickly to protect the interests of our clients," she says. 
Here are some things you can do, like King, to ensure you're at the top of your game when you take a listing or meet a buyer—and help set expectations and minimize frustrations. 
1. Find a mentor.
Real estate trainer Craig Proctor says agents must be plugged into education and spend time around successful peers. "One person can't know it all because the complexities are constantly changing, especially in today's market," he says.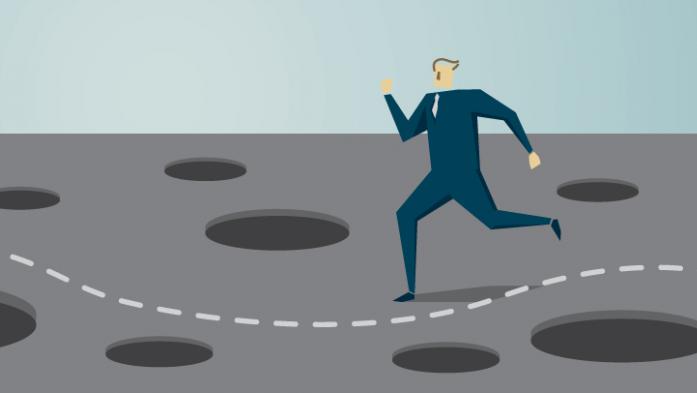 Sometimes even well-meaning agents sabotage a deal without knowing what went wrong. Here are some of the common culprits and how to solve them and find success.
2. Don't gloss over harsh realities.
King has found that having a frank and honest conversation with buyers about the realities of this unprecedented market is the best way to handle the situation.
"I've had to explain that offers that closed deals even a year ago may not be accepted today," she says, adding that there is less inventory than ever and no slowdown in buyers willing to pay above asking price for the chance to live and invest in her area. 
"There is urgency around desirable listings and that has removed some of the negotiating power buyers and investors previously had, even on properties that were once considered less desirable; however, there are still great deals to be had here."
Buyers in her market can expect to be competing with multiple offers, cash offers and, in some cases, offers going well over asking price.
3. Act quickly.
King prides herself on her accessibility and timely response. "I've always been one to get on the phone [right away]," she says. "Since COVID, I'm even more proactive. If I'm out to dinner and a listing comes in, it will be in [my buyer's] inbox within five minutes because [new listings] are gone by the weekend."
One of her most successful transactions was an oceanfront condo on the South End of Palm Beach Island that she found for an out-of-town couple.
"I said, 'I'm going to find the perfect property for your needs, but you need to be aware that the market you're shopping in is vastly different from when we had more inventory and time to negotiate.' If your client sees a listing they like, move quickly and put your best foot forward." 
The couple fell in love with a two-bedroom listing at The Atriums and took her advice and made a strong offer right away. "We had the deal negotiated and under contract by the weekend," she says. "They closed shortly after, and they are now enjoying their new condo on the beach." Another oceanfront condo came on the market while she was eating breakfast, and she immediately got her client on the phone. "We reviewed the listing within minutes, and I was the first to show," she says. 
4. Invest in marketing.
"Marketing is key right now," King says. "The Florida market is inundated with out-of-state buyers, some who will not even see the property until after closing. To ensure your listing is showcased best for buyers near and far, you must invest in the marketing: professional photos, well-written descriptions and clear, easy-to-interpret building plans that make your listing more appealing to buyers."
Her most successful listings are the ones that have been beautifully maintained or renovated by the owners, coupled with professional quality marketing on her end.
5. Counsel sellers about potential glitches.
King urges her sellers to take care of any upgrades or improvements to ensure the property is shown in its best light. "I also require open access to get the most amount of buyers in during the first few days on the market," she says. "Even in this hot market where properties are selling with little to no effort, these extra steps create the best conditions for multiple offer situations and a top-dollar purchase price."
She also emphasizes the fact that even though a home may sell quickly, there could be complications due to low appraisals, buyer financing delays or inspection issues.
"These can be mitigated by pre-listing inspections, selecting cash offers or offers with appraisal waivers and thoroughly assessing the buyer's credibility through conversations with their lender and agent," she says. "By understanding potential problems that can occur in this market, we work together to pick the strongest offer that is the most likely to close."
6. Don't give up.
Jessica Taylor had a listing that didn't sell in mid-2021. "Since it didn't work on the first try, [the sellers] changed their mind," says the broker-associate with Keller Williams Realty in Port St. Lucie, who works with first-time buyers, sports and entertainment professionals, and commercial/retail leases.
When conditions got fiercely competitive for buyers in December, the sellers put their home up for sale again. "I had a good relationship with them, so I felt comfortable being a little stern," she says. "The market was ridiculously on fire, so I told them things were going to happen quickly and we needed to go ahead and list. We did, and it sold the next day at a great price. So, it turned out better that they waited. That was a good example of setting expectations and actually meeting them."
She recently worked with a first-time buyer whose offer was finally accepted after three months of looking.
"It was during the peak craziness, but I encouraged them not to give up. We learned the lesson that when a bunch of cash buyers [are in competition] you have to figure out what the seller is looking for [and prepare your offer accordingly]." 
7. Communicate effectively.
"There are always lessons in every transaction," Taylor says. "A transaction I had in January could've gone smoother on both sides if the buyer's agent and I had simply asked each other, 'How do you run your business?' If you have open communication—talking frequently over the phone or face-to-face—it works better because things can get skewed in a text message."
She has good relationships with other Realtors®, and that helps her avoid problems. "[When I'm the] buyer's agent, I always have to communicate and talk with the listing agent and see how we should [present] the offer and contract. That's what I believe can win deals."
8. Encourage strong offers.
Taylor says it's not always about the price.
"The way I help a buyer win the deal is listening to what the seller is looking for. Maybe they want a quick closing, or perhaps they need a lease-back for two months [while they find someplace to live]." Then she writes up the contract with those concessions spelled out. 
"I also encourage buyers to shop around for a mortgage and be prepared with extra funds—even from a family member's gift, if necessary. A mortgage company might have a great interest rate but other fees associated with closing costs. Others might have higher interest rates but offer assistance through the SHIP [State Housing Initiatives Partnership] program or St. Lucie attainable housing grants for first-time buyers." She researches all the options and advises her clients.
9. Be a solution seeker.
There's no doubt that issues will arise in today's competitive market, says Gillian Redman, broker at Your Home Sold Guaranteed Realty-Redman Property Group in Clermont.
The way around that is to plan ahead and educate your clients about how things will likely pan out.
"We are more than real estate agents; we are problem solvers who find solutions," she says, adding that she's been dealing with homeowners hesitant to list out of fear they won't find anything else in their price range—and anxious buyers worried that their offer will be rejected. "In a normal market people are fearful of getting stuck with two homes. Now they're worried about getting stuck with no home."
10. Use direct mail.
One technique that has been working well for real estate trainer Craig Proctor's coaching clients is asking sellers (and buyers) their preferred neighborhood and price range—and then sending direct-mail letters out to homeowners in those communities.
The letters are written on behalf of the buyer, in their first name only.
He says, "Introduce the buyer with something like, 'Hi, my name is Susan and I'm looking to buy in your subdivision. I'm preapproved for financing and flexible on closing, willing to pay full market value and working with [insert agent's name]. You can call or text them at this number."
This is an ideal way to unearth sellers who've maybe considered moving but haven't yet listed their house, he says. "Send 300 letters like that to a neighborhood and you will get three or four responses," he says, adding that it's important for the agent to check things out in person, to ensure that it's a match for their buyer.
11. Offer concierge service.
The current real estate climate warrants going above and beyond, Redman says. She and her team recently worked with a family in the United Kingdom who needed to sell their second home due to family illness. Unable to travel to Florida, they trusted her team to arrange emptying and cleaning the property.  
"That's where we give our concierge or second-mile service," she says. "We put the home on the market and got a quick sale at a much higher price than they thought it was worth. Sadly, we've also had divorced clients who couldn't see a clear path forward. [In those situations] we've kept a level playing field by making sure both parties are fully informed and communicated with. This helps us make it a smooth transaction for them in an otherwise stressful situation."
Unprecedented times like these call for innovative ways of doing things. Simply put: The traditional way of doing things is passé, Proctor says.
"I always find it funny when Realtors say they're struggling. Are you kidding? More houses are selling than ever before, there are more multiple offers and the highest prices ever. If they cannot succeed now what are they going to do if interest rates rise [more], or another recession is around the corner?" 
Leslie C. Stone is a Vero Beach-based freelance writer.