News & Media

The Community Service Playbook for Realtors
No matter how you choose to serve, be sure to follow this advice: Do what you love, not to be loved.
"Once you get involved with volunteer work you connect with something bigger—and life-changing," says Tony Garcia, district sales manager and agent at Keyes Company in Homestead. Garcia understands the importance of being involved in the community where he works and lives.
Boosting his business is just the icing on the cake and not the reason for his community involvement.  After all, real estate agents build a career out of helping people live the American dream of homeownership; and an extension of that is helping people beyond the transaction.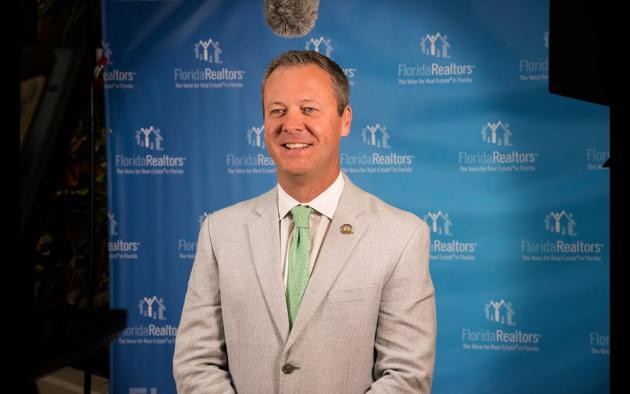 Build a culture of giving at your brokerage by getting involved and encouraging your sales associates to participate in community services. Make it easy and fun. Sponsor events and keep an eye out for what your community really needs. Introduce people with similar interests. It's good for business and your community.
Garcia speaks from experience as a longtime community volunteer.  During the pandemic, he offered the Keyes office as a drop-off point and storage center for food donations. Now, he focuses on HOT, the Homestead Outreach Team, a nonprofit organization of middle- and high-school students founded in 2016 by his wife, Nancy, also a real estate agent, and daughter, Alexandra, to support local causes.
As a HOT board member and program coordinator, Garcia oversees member projects, such as filling blessing bags of necessities for military personnel, dog rescue and distributing hundreds of bags of ready-to-eat food for local children.
Garcia advises agents that networking with organizations such as the Chamber of Commerce opens doors to meeting businesspeople at all levels. He cautions: Agents should not expect to create business through their volunteer work. "Good creates good! If you are out there doing good, people will want to work with you."
Garcia's tips on giving back to your community:
Do what you love, not to be loved. "Find a cause that you can relate to and makes you feel good," says Garcia. It can be as simple as collecting school clothes for needy families, visiting elderly shut-ins or assisting at a local dog shelter.
Research where your talents will be best used. Are you good at organizing programs or events, improving life for people or animals with hands-on assistance, or donating your energy through sweat equity?
Your time is valuable, so be realistic before volunteering. Select timing that works for you. If you can't spare hours each week, then dedicate a few hours a month.
Be dependable. Show up when you say you will, and do the job assigned to you.
Volunteer for a company event when possible. Besides a colorful T-shirt, by joining a company walking team or Habitat for Humanity team, you'll gain professional standing and connections with your colleagues.
Commit to volunteering for the long run if you want recognition and credibility as a real estate agent in the community.
How to get involved
Many volunteer programs are being reactivated after a two-year break due to COVID-19, so now is the perfect time to get involved. Here's how:
Your brokerage. Contact your brokerage's foundation or community service group that coordinates corporate charitable giving for community organizations. As a brand ambassador, you can volunteer for company team projects as varied as collecting diapers for underserved families, cleaning up beaches or assisting at pet adoption events.
Your local Realtors association. Check out community outreach committees and programs for hands-on projects requiring volunteers. For example, the Broward, Palm Beaches and St. Lucie Realtors® Association has recently partnered in a neighborhood revitalization project and a work day with Rebuilding Together Broward. They conducted donation drives for local veterans, the homeless and Toys for Tots, as well as a Back to School Supplies Drive for local children.
Local agencies. Local social welfare agencies and centers, such as homeless shelters, nursing homes and animal sanctuaries, often offer opportunities for volunteers who want to work one-on-one where needed or without being committed to a program or fixed schedule.
The Salvation Army's Real Estate for Rehabilitation program asks agents to connect their clients with thrift shop representatives who will pick up unwanted furniture and household goods. Proceeds are used to fund rehabilitation programs. You can order free marketing materials to display at open houses and card handouts for clients here: realestateforrehabilitation.com
Giveback Homes is a community of real estate professionals committed to creating social change by helping build homes for deserving families around the globe.
According to its website, givebackhomes.com, "We work together to organize fundraising events, mobilize teams of volunteer home builders, and we inspire others to take action for social good."
Helen Hill is a Boca Raton-based freelance writer.