News & Media

7 Secrets of Top Producers — REVEALED!
You all have that uber-successful real estate agent in your office whom you want to emulate but don't really know how they do it. We're unveiling their action plans.
The path to success in real estate is less glamorous than most people think. Top agents rarely discuss the distractions that were present, the difficulties they had to overcome, or the times of struggle that led to their success. Many times, the truth about the path to success is left unspoken.
We're going to lift the veil and share the secrets to success that many top producers won't tell you about.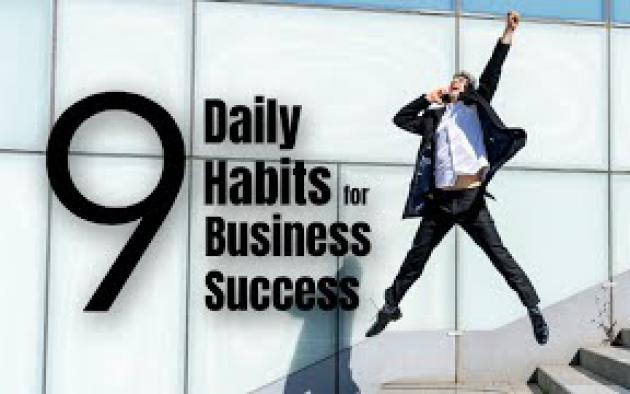 The secret to success is showing up. Doing these nine things every day will help you focus on the market and your customers, ignore the noise that surrounds you, and build a thriving business.
1. Relationships are greater than transactions.
A transaction results in a successful closing. A relationship results in a successful career. Relationships are the lifeblood of every successful business. They provide repeat customers, buyer/seller referrals and a consistency to the business.
If you've found yourself struggling to gain momentum or if your business is stalled, focus on building relationships.
Here are a few examples of action items to help you grow/build relationships with your clients/prospects:
Connect with them on social media, and comment on their posts.
Provide memorable closing gifts that include items they mentioned they enjoy, such as a gift card to their favorite restaurant, a certain brand of wine or tickets to an event they would enjoy.
Send handwritten thank-you notes.
Donate to a charity that is special to them.
Recognize special occasions, such as birthdays and anniversaries. Find out those dates on social media, then give customers a call or text.
The value of focusing on relationships instead of on transactions is a secret all top agents eventually learn.
2. Success takes time.
Almost every person that comes into this business believes they will find success quickly. They hear their broker tell them that it may take six to nine months before they have their first closing, but they believe that won't be the case for them. They have a family friend that is getting ready to sell their house that they just know will list with them. Or they have complete confidence that, once they post on social media that they are in real estate, all their Facebook "friends" will want to support them.
Then, there are agents who have had some success, but they wonder why their business hasn't taken off in the first few years the way they thought it would. They post on social media regularly, sit at open houses and they even make a few cold calls to homeowners.
Success almost always takes longer than you expect. Top producers understand that something of great value takes time to develop.
3. Growth and comfort cannot coexist.
If you want results that you've never gotten, you must do things you've never done. Stepping out of your comfort zone is the very place you'll find business growth. I don't know of a single agent that didn't feel uneasy making their first calls to homeowners or buyer leads. Whether it be door-knocking, calling expired listings or FSBOs, or shooting video content, your success is located right on the other side of your biggest fear.
4. You'll deal with difficult customers.
Buying or selling real estate is emotional and those emotions will lead to difficult customers. There will be a transaction or two that will cause you to ask yourself if this business is really for you. You will have a closing that will drive you to the point that you don't even care if you make any money on it, you just want it to go away. The secret is to understand that difficult customers are a part of the process; and as you get past these obstacles, you are closer than you think to finding the success you desire.
5. Closings that you were counting on will fall apart.
Transactions fall through. It's part of life. The question is how will you react when it happens? Will you determine it's a sign that you aren't cut out for real estate and quit? Or will you dust yourself off and double down on getting another contract?
6. Be prepared for Burnout.
Success in real estate involves a lot of hard work. There are no set hours and very few days off. When your business begins to grow, so does the amount of time and emotional energy needed to fuel that growth. The business will continue to require you to grind harder and harder until you eventually reach the point of burnout.
Top agents learn when to hire assistants, transaction coordinators and buyer's agents to avoid the pain points that led to burnout earlier in their careers. The most successful agents refine their businesses in a way that protects their physical and mental health and builds the needed support to continue to scale their growth.
7. It will all be worth it.
We don't just sell homes. We help people find the place where family memories will be made; and we help people fulfill the American dream of owning their first home.
Will there be struggles along the way to building a successful real estate business? Absolutely. And they will all be worth it. Keep making the calls. Keep adding value to people's lives. Keep farming geographically, door knocking and circle prospecting. Your hard work and perseverance will pay off. #
Jimmy Burgess is the CEO of Berkshire Hathaway HomeServices Beach Properties of Florida in WaterColor and a regular contributor to Inman.com