Tips & Tools Every Realtor NEEDS to Stay Safe on the Job
September is Realtor Safety Month, and Florida Realtors has compiled the best advice — on everything from cybersecurity to personal safety.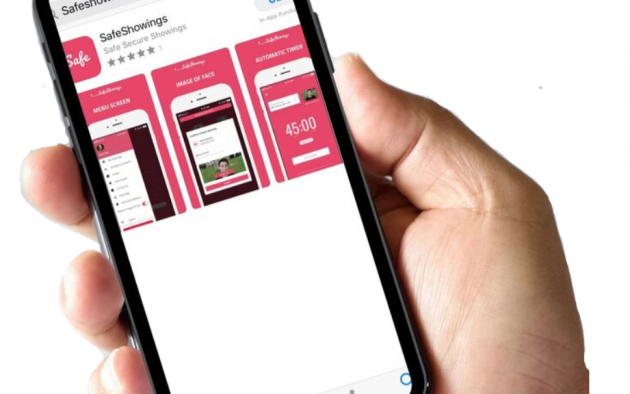 This clever and easy-to-use mobile app helps keep you safe while showing a property — and keeps your sellers safe too.
Did you know that 23% of Realtors have experienced a situation that made them fear for their personal safety or their personal information and that 31% have felt unsafe during an open house?
Selling real estate is a unique industry because it's one of the few businesses where you meet strangers at vacant properties. In addition, there's the silent — and growing — threat of cyberattacks that put your data (and your clients'!) at risk.
September is Realtor Safety Month, and Florida Realtors is dedicated to protecting you and your business.
Our newest offering is the SafeShowings app, which lets you record the buyer's name, automatically captures your GPS location, and prompts you to take a photo of each potential buyer — and sends out an alert if you don't check back in within a pre-determined amount of time.
Check out these helpful resources
More from NAR
NAR has prepared a 30-day plan with ready-to-use materials that will help you promote Realtor safety to members every day during Realtor Safety Month, including emails, social media tips and a safety month webinar. Click here to access the materials.
Member discount programs
Florida Realtors has deals with different businesses and organizations that offer a variety of discounts and special offers to Realtor members through the Florida Realtors Reward Partners program. The following are related to your safety:
ID Resolve: What would you do if you discovered your identity had been compromised? Who would you turn to? More importantly, how would you fix it? Let ID Resolve take over for you! It's available to you as a member of Florida Realtors and this important new service specifically focuses on cleaning up the mess leftover when your identity has been compromised by thieves. Click here to learn more about ID Resolve.
Iris Identity Protection: Identity theft can mean thousands of dollars of loss and months of frustrating phone calls and forms. Iris® Identity Protection helps protect your personal data from fraud, and if you do become a victim of identity theft, its US-based resolution specialists will work on your behalf to correct the problem. Plus, Iris covers applicable out-of-pocket expenses with a $1 million identity theft insurance policy. Members of Florida Realtors receive 30% off identity protection for individuals, couples or family. Click here to enroll. 
Shareable infographics
Help keep your team and colleagues safe by sharing our social media infographics, like the ones shown here. (Find more infographics here.)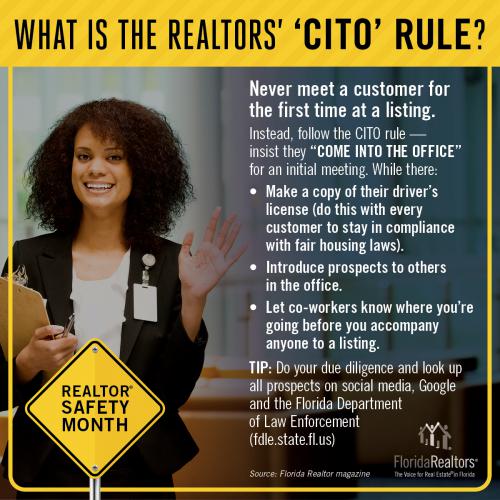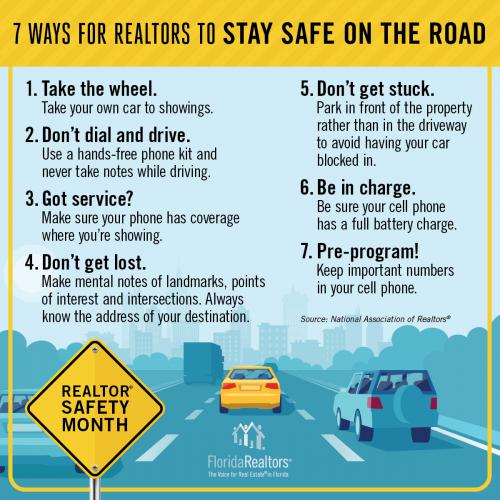 PLUS: Check out our education calendar for CE classes that focus on Realtor safety. (Search term "Realtor safety")