2023 Your Business Partner

Florida Realtors' 2023 Goals: Advocacy, Professionalism, Charity
Get to know Florida Realtors President Mike McGraw and find out what's in store for the coming year.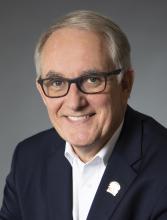 In 2023, Mike McGraw takes the helm of the nation's largest state Realtor® association — and his goal is to keep for Florida Realtors® to be "Your Business Partner." 
"We listen closely to the needs of our members throughout the state as they play leading roles in serving their local communities," he said.
Looking ahead to 2023, McGraw expects Florida to make a strong recovery from Hurricane Ian's coastal and inland storm damage. "We are a resilient state and will build back better than ever," said McGraw, who is active in residential brokerage. "Our attractive lifestyle continues to attract buyers from throughout the United States and around the world."
As president of the state association, McGraw will focus on helping Realtors deliver the highest level of service to their clients and communities through information, advocacy and support programs. "We need to adhere to the highest standards of our profession and demonstrate the value we provide to our customers in every transaction," he said.
McGraw added that Florida's Realtors are dedicated to supporting the state's housing market and protecting private property rights. "Every day, our Realtor members are making a positive impact on their communities and our country," he said.
About your president
G. Mike McGraw, a broker-associate with RE/MAX Central Realty in Apopka, is the 2023 president of Florida Realtors®, the state's largest professional trade association. He specializes in residential brokerage.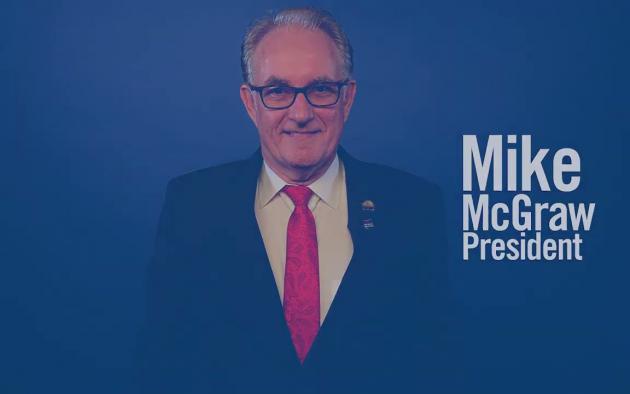 Meet the 2023 Florida Realtors® leadership team, and find out about all the products, tools and services we offer to help you succeed in real estate.
McGraw was 2011 president of the Orlando Regional Realtor® Association and 2018 president of Stellar MLS. In addition to serving in several leadership positions for Florida Realtors, he has been chair or vice chair of numerous state association committees and forums, and was District 12 vice president in 2012. McGraw has also served as a director of the National Association of Realtors® (NAR).
"Every class you take is an opportunity to serve consumers and cement your value to customers," says
Mike McGraw, 2023 president of Florida Realtors and a sales associate with RE/MAX Central Realty in Orlando. "Learn new techniques to price homes, reach your sphere of influence and gain business," he says, noting that members should
take every training opportunity they can from their broker, local association and state association of Realtors.
2023 goals
Advocacy. Our organization was founded on advocating for private property owners, and it continues to be a cornerstone of the 2023 Florida Realtors® Leadership Team's goals. "We're proud of our support of the Hometown Heroes Housing Program. The Florida Housing Finance Corporation has provided more than $24 million in down-payment assistance to Florida's hometown heroes and has already helped over 1,400 families," says Gia Arvin, president-elect of Florida Realtors.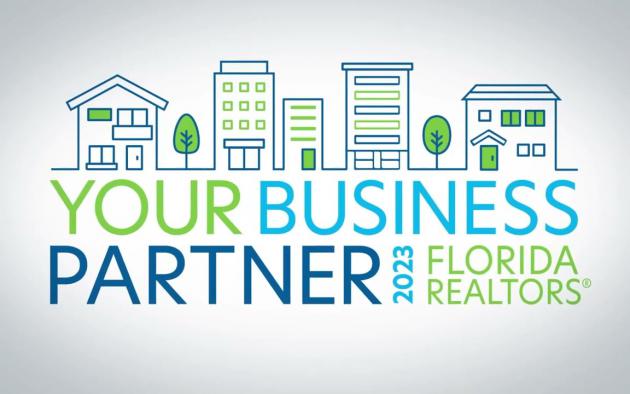 A quick visual summary of all the ways Florida Realtors® helps real estate professionals across the state.
Professionalism. "Our new, 'Think It Through' Code of Ethics video series will offer members clear and relevant information on interpreting the Code of Ethics," says Tim Weisheyer, vice president of Florida Realtors. Other products that increase members' professional development include a new NAR website, thedifference.realtor, that will allow members to educate consumers about the difference between a Realtor® and a real estate agent.
Realtor® heart. "The best Realtors do good to be good," says 2023 Florida Realtors Treasurer Chuck Bonfiglio Jr. Florida Realtors celebrates Realtors who are active in their communities and go above and beyond to volunteer with local charities and support their communities. Other Florida Realtors programs that are part of this goal include the Support Homeownership For All license plate fund, Silent Angels, the Disaster Relief Fund and more. "It's the Realtor Heart that drives us to pursue diversity, equity and inclusion in our membership, leadership and communities," says Bonfiglio.
Florida's environment. "We have been entrusted with paradise, and we must preserve and protect it," says 2023 Florida Realtors Secretary Jorge Guerra. Florida Realtors has successfully advocated for $1.6 billion annually to improve Florida's water quality and address environmental issues. Also, the Clean Up Florida Waters campaign has been very successful, says Guerra.