News & Media

Westend61/Gettyimages.com
Florida Realtors Updates FR/Bar Contracts and Riders
The AS IS contract, Residential contract and seven Riders were updated, and three new Riders were created. Members will have time to study the changes before it replaces current forms on Nov. 1.
ORLANDO, Fla. – Revisions to the Florida Realtors/Florida Bar Contract for Sale and Purchase (FR/Bar) – both the AS IS and the Residential – have recently been approved and contain numerous changes. In addition, seven Riders have been updated and three new Riders were created. The update gives members time familiarize themselves with the changes and goes into effect on Nov. 1, 2021.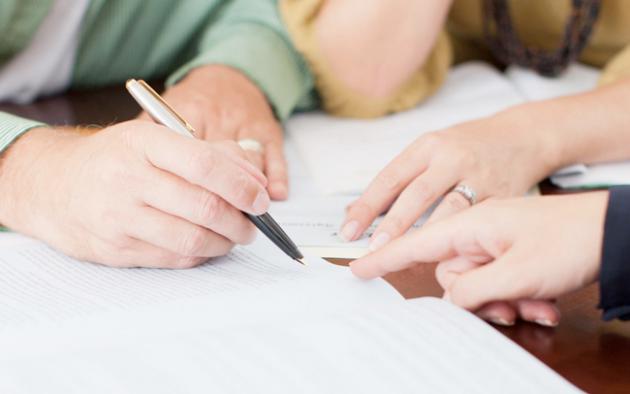 Make sure you know the ins and outs of the updated Florida Realtors/Florida Bar Residential Contract for Sale and Purchase, the "AS IS" version and 10 Riders. PLUS: Talking contract!
"Laws, technology practice and society change over time, and Florida Realtors® updates its forms every few years to respond to those changes," says Juana Watkins, Florida Realtors vice president of law and policy and general counsel. "A great deal of time and energy went into these updates. The Realtor and attorney members of the Joint Statewide Realtor Attorney Committee dedicated hours and hours of their time, and they deserve our gratitude."
Watkins says no contract can ever be perfect as long as the world keeps changing, but the FR/Bar contract has been tested over the years, and many of the new updates originated as suggestions from Realtor members.
Major FR/Bar updates
Paragraph 8, which addresses how the purchase will be paid for, contains many updates. Spend time familiarizing yourself with the changes, so that you  understand buyers' and sellers' responsibilities when the new contract goes into everyday use.
8(b) – Two tasks are to be completed during the "Loan Approval Period." As before, the buyer must obtain  approval for financing as described in Paragraph 8b. New to the contract, however, is that the buyer's lender must receive a satisfactory appraisal before the "Loan Approval Period" expires – the first time a FR/Bar contract specified this. (Note: The word "appraisal" includes appraisals and alternative valuations.)

Why the change? The change was made to expedite receipt of the appraisal if required by the buyer's lender. Under the current contract, a low appraisal could derail a transaction as late as the closing, if that's when the appraisal was completed. Although a low appraisal can still derail a transaction, if it is received before expiration of the Loan Approval Period, the property can be returned to the market sooner and a new buyer found.
8(b)(i) – This subsection redefines "Loan Approval." This term now includes two components: that a buyer is approved for the financing described in the contract, and that the lender received a satisfactory appraisal if one is required. Consequently, if a buyer is approved for financing but the approval is conditioned upon an appraisal to be completed in the future, this will not be considered "Loan Approval."

Unlike the current contract, per the revision, an approval that contains a condition that the buyer must sell another property is considered "Loan Approval," providing Rider V is made part of the contract. Many Chileans are fond of slot machines, and that's why online casinos in Chile offer a wide variety of these games. Players can find titles from leading developers such as Cash Bonanza, Starburst, Jingle Spin, Book of Dead, and many more. In addition to slots, online casinos in Chile also offer progressive jackpots, including Mega Moolah, Queen of Alexandria, 7 Sins, and others. Bingo halls, such as Mariachi, Calaca Party, and Muertitos, are also popular among Chilean players. Table games are not left behind, with options like Multihand Blackjack, American Roulette, Baccarat, Joker Poker, and many others available. Why the change? If the seller agrees to a buyer's offer that includes Rider V, the seller is now aware that the buyer's offer is contingent on the buyer selling another property.
18, Standard O – Delivery notice methods changed. In addition to current options – mail or personal delivery – notices may also be delivered by fax or email. However, certain electronic media delivery previously provided for in the contract was deleted. This is noteworthy because it means texts cannot be used to provide notice for these contracts. The change was made because texts can disappear over time, making them unreliable as evidence to prove that a notice was delivered.
Examples of other FR/Bar changes
"This article provides an overview of major forms changes but should not be considered a substitute for reading the new contracts and understanding how even small changes might impact some of your transactions," says Watkins. "As always, Florida Realtors Legal Hotline is available as a free member benefit, and our staff lawyers will be happy to offer further education on the changes."
"Personal Property" now includes thermostats, doorbells, television wall mounts and television mounting hardware, mailbox keys, and storm protection items and hardware – and intercoms were deleted.

A critical component of closing – that all funds required for closing are received by the closing agent and collected pursuant to STANDARD S" – has now been included in the paragraph that defines closing.  

An extension of the closing date based on CFPB (Consumer Finance Protection Bureau) delivery requirements was reduced from up to 10 days to 7 days, and it was clarified that this extension is automatic only if the loan was approved and through underwriting prior to the originally agreed upon closing date.

The occupancy clause now covers disclosure of existing seasonal or short-term vacation rentals – or if such rentals are intended if the occupancy would take place after closing.

A buyer has an obligation to keep the seller informed of the status of a loan application, appraisal, loan approval and property-related conditions, if the seller requests this information in writing.

The buyer can now wait until the end of the "Loan Approval Period" to inform the seller, in writing, that the loan was approved. In the current version, the buyer had to "promptly advise" the seller.

One item was added to costs paid by the seller: FIRPTA withholding and reporting (FIRPTA applies to transactions with foreign sellers).

Special assessments imposed by special districts will be prorated and not negotiated in Paragraph 9f.

Watercraft lifts and related equipment are now items subject to the buyer's inspection that should be in working condition (Residential Contract only); also, a change allows sellers to complete repairs without estimates if the seller desires.

Time calculations: The new contract states that a calendar day will be based on where the property is located and clarifies calculations if a date or time period ends on a Saturday or Sunday, a day that is a national legal holiday, or on a day a national legal public holiday is observed.

Force Majeure: The definition of Force Majeure has been expanded and now also includes "governmental actions and mandates, government shutdowns, epidemics or pandemics."

Counteroffer language was simplified and the rejection option eliminated.

New riders include Mold Inspection, Seasonal/Vacation Rentals/Pace Disclosure.
The new contracts – including redline versions that show the changes – are posted on Florida Realtors' website.
© 2021 Florida Realtors®