News & Media

Benjamin Rusnak
How a 'Flash Briefing' Alexa Skill Can Build Your Real Estate Business
Smart-speaker popularity is growing by leaps and bounds, and there's potential there for Realtors. Here's how you can use them in your business.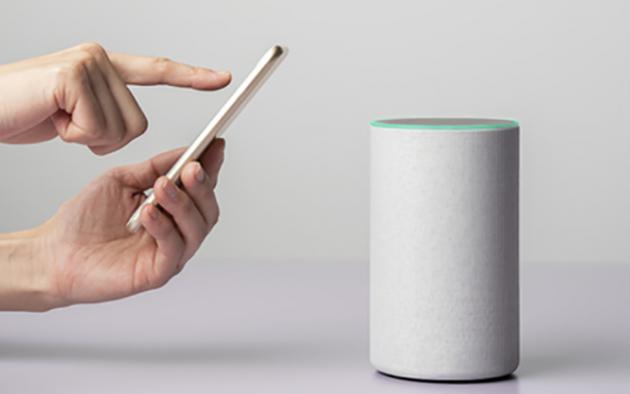 A flash briefing skill lets you use smart speaker technology to connect with clients daily. Here's a look at the tools you'll need to build your own flash briefing Alexa Skill.
"Michele is the go-to Boca real estate authority," writes Whitney P., an agent in Lexington, Ky. "She's an amazing marketer. I listen to her Alexa Skill daily to get pumped up for my work day!"
This is exactly what Michele Bellisari, a sales associate with RE/MAX Services in Boca Raton, was hoping for when she started her Flash Briefings on Amazon's Echo (aka Alexa) digital assistant.
The mini-podcasts help her brand and market her real estate business through education, inspiration and motivation.
Bellisari interviews other real estate professionals about topics such as email marketing, Yelp reviews, using virtual assistants and YouTube video strategies.
You can find her Flash Briefings, called Real Estate Influencer Buzz, in the Amazon Skill section.
"My intent is to get referrals from [real estate professionals]," explains Bellisari, who's been consistently doing daily Flash Briefings since December 2018. "I want to cross-pollinate my social media channels and my podcast to grow my audience."
If you're ready to try, here are some strategies to create a successful Flash Briefing Alexa Skill:
1. Be focused.
Because Bellisari wanted to increase her referral business, she chose to do an interview-style briefing. She primarily talks about branding, social media and marketing so agents come to trust her with referrals.
2. Repurpose the content.
When Bellisari creates content for one platform, like her podcast, she repurposes it for another, like Flash Briefings or social media. This helps her get more mileage out of every piece of content.
3. Give as a gift at closings.
Echo Dots make ideal closing gifts, so she buys them in bulk on Amazon. She shares dozens of tips with customers on using Alexa, including how to sync up with smart home devices. "Every time they use Alexa, they'll think of me," she says.
4. Build your audience.
Bellisari extensively cross-promotes her Flash Briefings. She speaks about them at her Realtor social media trainings, mentions them in her emails, posts them on her social channels (including her Live Streams) and shares them on her websites.
Ready to jump on the digital assistant bandwagon? Bellisari advises, "Have some content ready to go. Record a few Flash Briefings at a time, batch them and bank them. Consistency is the key."
Lisa Beach is an Orlando-based freelance journalist. Find her at www.LisaBeachWrites.com.