News & Media

Dem10/Gettyimages.com
5 Things Realtors Should Know About Google My Business
Haven't claimed your Google My Business account yet? This FREE listing profile can help you connect with prospects, cultivate a customer base and improve your ranking in the search engine.
Like most new Realtors, Megan Farrell was looking for affordable ways to market herself when she entered the business in 2013. One of her first steps was setting up a Google My Business listing profile, a free tool that let her take control of how her business is displayed on Google Search, Mobile Search, Local Search and Google Maps—and helped her reach prospects who wouldn't have otherwise found her.
"Google is the No. 1 search engine in the world and, as a [small businessperson], you need a Google My Business listing," says Farrell, who, along with her husband, Brady, leads the Megan Farrell Team brokered by eXp Realty in Palm Coast. "It lets people know what you do, where to find you, how to contact you, and what hours you're open."
The biggest benefit, she says, is the exposure the listing gives her real estate business. Google's analytics tool also provides monthly performance updates that tell her exactly how prospects find her through online search. "In November, 413 people found me from Google because I'm using this tool—and those were free leads. It definitely supplements my business. Our company also recruits new agents, who come to me from Google and [boost] my income."
Here's how to set up your Google My Business profile and make the best use of it: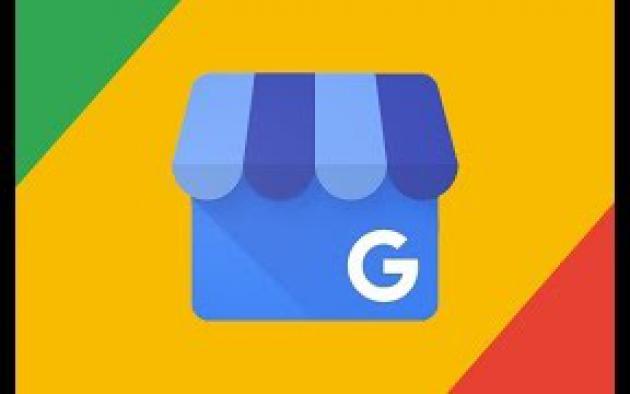 Are you making the most of your Google business listing? Here's a look at what real estate professionals should be doing with Google My Business and how this important search-engine feature can help bring in business.
1. Set it up ASAP
"Anyone who is going to use a business typically goes to Google to search for contact info first," Farrell says. "If they can't find you on Google, it's a hassle and they're on to the next agent." When prospects Google "Megan Farrell Team" her profile appears on the right-hand side of the page, and with one click they can go to her website, get directions to her business or even schedule an appointment.
2. Boost it with photos
Photos are vital for engaging prospects, Farrell says. Prominently featured on her profile are a black-and-white photo of her and her husband along with logos for both her team and brokerage. "As a hardcore listing agent who specializes in single-family, condos and beach houses, I post listing photos, photos of the beach and anything else that is real estate or personal-brand related."
3. Use Google reviews
At every closing, Farrell and her team ask clients to submit an online review. Her team's solid five-star rating on Google solidifies their online reputation and helps them rank higher in local search results. "Obviously, the higher you perform on Google, the more they're going to nationally boost you and your business. It's also important to play and leave reviews for other [local] businesses."
4. Add links to social media
For increased exposure and brand awareness, Farrell's profile includes links to her team's Facebook and Instagram profiles. "We're very family oriented," she says, adding that her personal brand is that of a working mom. She also runs a 2,000-plus member strong Facebook group called Flagler County Working Mamas. "I interview working moms, post about my child and my family." Linking her social media to her Google My Business gives her another opportunity to connect and engage with prospective buyers and sellers.
"It's shocking to me that people don't use these free user-friendly tools," Farrell says. "Google guides you through the setup. Give me something easy, and I'll do it all day long; too many steps and I'm out."
5. Update frequently
Consistent updates are important to keep your audience informed. "Post on your Google profile once weekly at a minimum," says Farrell. Also, profile visitors can see the outside of her office via Google Street View. 
How to set up Google My Business
Go to the Google Business homepage (google.com/business/) and sign into your Google account. If there's already a Google My Business profile set up for your location (by a former business), don't try to claim it. Suggest an edit to have it marked as closed, and then you'll be able to create your new profile.
Arrive at the "Find and manage your business" screen.
See the option to type your business name into a search bar or add your business to Google.
Claim your business. Once you find (or add your business) you can "claim it." This gives you permission to set up and manage your Google My Business profile and your Google Maps listing.
Fill out your profile. Google will guide you through it. Type in your business name, business category, location and phone number, hours of operation, post photos, etc.
Don't have a Google account? Simply go to Google Business (google.com/business/) and set up an account. Then follow the steps above.
Leslie C. Stone is a Vero Beach-based freelance writer.