News & Media

Yaroslav Mikheev, Getty Images
The Latest Information on Coronavirus for Realtors in Florida
Florida Realtors is monitoring everything regarding how the COVID-19 pandemic is affecting the real estate industry and Realtors and sharing it here.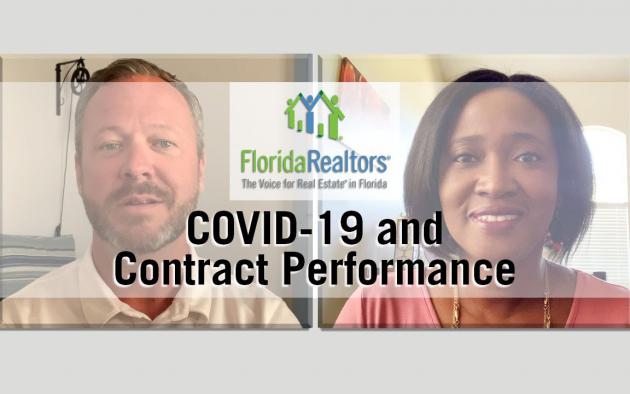 The COVID-19 pandemic is certainly unprecedented, but is it considered, legally speaking, an "act of God"? Here, Juana Watkins, Florida Realtors Vice President of Law and Policy & General Counsel, takes a closer look.
Message from 2020 Florida Realtors president
"In times of stress and uncertainty, our Florida Realtors' family stands strong together, ready to support each other and their communities. As coronavirus continues to be a developing concern in Florida and across the globe, know that your Florida Realtors Leadership Team has been in constant contact with local associations and the National Association of Realtors® (NAR) to safeguard the continuity of service." — Barry Grooms
Latest news
Our news team is keeping up with developments that affect Realtors and the real estate industry. Please make sure you're subscribed to our Daily News newsletter for the latest information right in your inbox (Login required.). You can also click here to see all our top news articles.
Click the sections below to expand for more information.