News & Media

25 Real Estate Podcasts to Add to Your Playlist
These podcasts can provide you with entertainment and new ideas to help you become a more successful real estate professional.
Grab your AirPods, or hook up your Apple CarPlay, it's time to improve your business, have a chuckle and learn some new marketing techniques by tuning into real-estate-specific podcasts.
Whether between appointments, during a workout or while making dinner, podcasts can provide you with entertainment and new ideas to help you become a more successful real estate professional.
These podcasts can be found on Apple, Google, Spotify and other podcast platforms.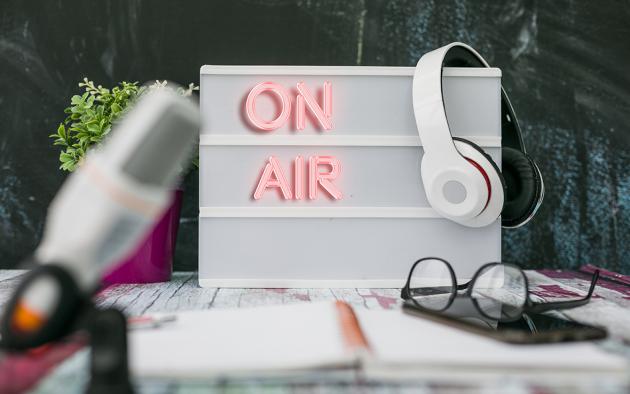 Marketing magic can happen when you connect with the community in a meaningful way — and a podcast positioning you as a trusted local resource can do that.
1. Agent Rise With Neil Mathweg
Coach Neil Mathweg wants to redefine the real estate industry for real estate agents who want to be "uncommon, bring clarity to their business and want to break through all the noise to build a business they love."
2. Empowering Women in Real Estate
Karen Cooper, founder of the group and coaching company Empowering Women in Real Estate, shares stories and tips from her life and business, and she interviews successful agents who share their strategies for success.
3. Harris Real Estate Coaching Podcast
eXp Realty coaches Tim and Julie Harris host this podcast offering a real estate survival guide to business, marketing and using technology. 
Working with real estate investors or investing in real estate on your own? This podcast highlights the successes of Black investors, hosted by a successful Black entrepreneur, Sam Dolcine. This podcast highlights the path to financial freedom.
Hosted by Michael Lucarelli with RentSpree, this podcast features interviews with industry leaders on real estate-related topics.
As a counterpart to the wildly popular Facebook group and coaching program, this podcast is hosted by Tristan Ahumada, Jeff Pfitzer and Nick Baldwin. The focus is on collaboration, sharing and education of the best systems for maximizing lead generation and conversion, including the latest technology.
Want to know the success secrets of top agents and team leaders? The Keeping It Real podcast features real estate professionals sharing tips and strategies for building a better business. Hosted by real estate broker D.J. Paris.
8. Level Up–The Podcast for Realtors 
Hosted by Toronto, Canada, real estate brokerage owners Katie and Daniel Steinfeld, this husband-and-wife team dives into the topics relevant to the current real estate market, including local market updates and tips for agents.
Interested in social media, marketing and lead generation? This is the podcast for you, hosted by Dustin Brohm, a Realtor® in Salt Lake City, Utah. 
10. Real Estate Marketing Dude
The sole purpose of this podcast is to highlight real estate marketing topics, tips for content creation and personal branding strategies. Former real estate brokerage owner Mike Cuevas hosts the show. 
Real estate agent Pat Hiban interviews other agents and top producers about their paths to success.
This podcast gives you actionable ideas, insight and inspiration to turn your real estate career into a lifestyle of freedom. The podcast is hosted by real estate marketer Matt Johnson and real estate agent Greg McDaniel.
13. RealTrending by RealTrends
This podcast features interviews with the brightest minds in real estate, including brokerage and team leaders and top agents in the real estate industry. Topics include growth, business success and lessons learned.
14. Smart Real Estate Coach Podcast
Author and investor Chris Prefontaine hosts this podcast, where he interviews top real estate experts from around the country to discuss investing and motivation.
Hosted by Alissa Jenkins and Katy Caldwell, Baton Rouge, Louisiana, Realtors®, this podcast focuses on practices centered on community over competition. They encourage Realtors and businesspeople to stop comparing themselves and start embracing their own strengths.
Interested in investing in real estate? Ashley Kehr and Tony J. Robinson break down the basics and offer tips for investing in real estate.
Hosted by coach Brian Buffini, this podcast offers motivational and inspirational content for real estate professionals.
Tom Ferry coach Jason Pantana offers practical advice on all things social media and digital marketing.
The hosts talk with real estate agents who are selling more than $50 million a year to find out their success secrets. 
20. The Christophe Choo Podcast 
Luxury real estate agent Christope Choo has appeared on HGTV's "Selling LA" and Bravo's "Million Dollar Listing." In this podcast, he serves up a look at making it in the luxury market.
Bill Risser, industry expert and executive vice president of strategic partnerships for RateMyAgent, hosts this podcast interviewing industry leaders on leadership and issues impacting real estate professionals. 
Hosted by Realtors® Bryon Lazine and Nicole White, this podcast analyzes the news of the week. The hosts put their unique industry spin on how the news may impact real estate professionals. 
Social media guru Katie Lance hosts this podcast that is chock full of great advice for using Instagram, TikTok, Facebook and more. 
24. The Team Building Podcast With Jeff Cohn 
Listen in to hear high-level interviews with real estate experts, easy-to-implement ideas and more from the leader of a top team. 
25. The Tom Ferry Podcast Experience
Hosted by popular real estate coach Tom Ferry, this podcast gives you the knowledge, support, motivation and tools you need to achieve your full potential in business and in life.
Tracey C. Velt is a contributing editor for Florida Realtor® magazine.