News & Media

Pongparnit/Gettyimages.com
28 Game-Changing Apps Every Realtor Should Try Out
Your smartphone is your business lifeline. Be sure you fill it with useful apps that allow you to do your real estate business anywhere.
Who wants to get app-y? The one thing real estate professionals need to count on is their smartphone. It's the key to communication and productivity. That means finding the phone apps that help you streamline your business, marketing and more. That's not so easy when you have a million from which to choose.
Here are 28 apps that offer real value to real estate professionals. Let's face it, no one will use all of them. Most of these apps are available for iPhone and Android. And, if you find that one fantastic app, it's a win!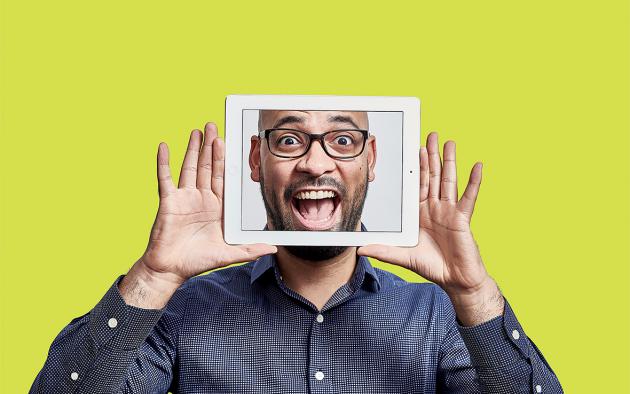 Virtual is fast becoming the new normal. Take some tips from these Realtors who are embracing technology.
Real estate specific
RPR Mobile
The Realtor Property Resource (narrpr.com) is a great tool. The app version is a strong partner for agents. Gather all known information about a given market or piece of property right in the palm of your hand. You can easily create a neighborhood buyer tour or market report and send it to a client from your smartphone.
iOS and Google Play
Price: Free
Mortgage by Zillow
There are lots of mortgage apps are out there but, hands down, the Mortgage by Zillow app is the best. The breakdown of payments and the ability to add things like HOA fees make it easy to show your client what a payment really looks like. I use this when I'm showing a buyer the monthly payment difference between their offer and the seller's counteroffer. The visual impact that shows how the monthly payment moves with some of the counteroffers has helped buyers understand what those negotiated costs would be down to a monthly level.
iOS and Google Play
Price: Free
Karl's Mortgage Calculator
Karl's Mortgage Calculator is a more traditional and in-depth mortgage and financial app.  It's handy to have when you can't contact that loan officer and your client is looking for answers.
iOS and Google Play
Price: Free
Magicplan
Magicplan allows you to use your phone to scan a room and ascertain the size and dimensions of the room, including ceiling heights. You can build complete floor plans and save the dimensions as a PDF.  It's the quickest way I've found to measure a room, and it's really accurate.
iOS and Google Play
Price: Free
Homesnap Pro
Homesnap Pro has some cool features to help promote your business, engage your sphere and create listing opportunities with predictive analytics and AI suggestions for which homes may list next in your marketplace.
iOS and Google Play
Price: Free and paid version
ColorSnap Visualizer
ColorSnap allows you to use your phone's camera to get a color match for wall paint. You can also see a room through your camera's lens and "paint" the room desired colors to see how they would look. I share this app with my seller clients so they can scan the wall and get touch-up paint for wall surfaces or for buyers to use the augmented reality function to visualize the color potential for a given room.
iOS and Google Play
Price: Free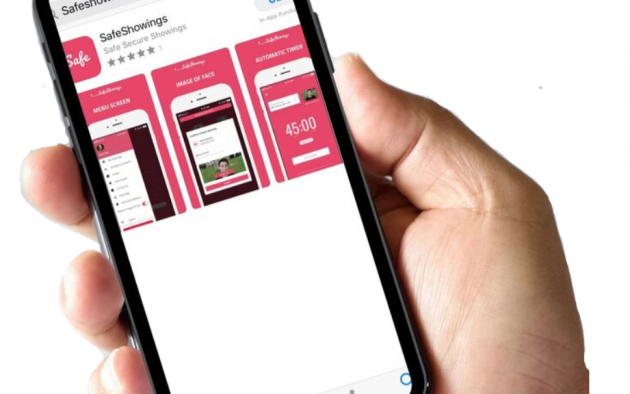 This clever and easy-to-use mobile app helps keep you safe while showing a property — and keeps your sellers safe too.
Marketing
Hootsuite
Hootsuite allows you to set up standard searches on key phrases, use one platform to post on various social media accounts simultaneously and schedule posts in advance. Buffer is also a great app, but it requires a subscription account to get the most out of it. My goal is to share mostly free tools. I use both, and you really can't go wrong with either option.
iOS and Google Play
Price: Free+
Unfold
Unfold is a beautiful app for creating engaging Instagram photos and stories (which can of course be posted elsewhere). Unfold has some amazing templates for creating photos, collages and Instagram stories.
iOS and Google Play
Price: Free+
PLANOLY
PLANOLY is a visual planner for Instagram, Facebook, Twitter and Pinterest. The app has an appealing, easy-to-use interface that allows you to plan and deliver your content months in advance. Plus, you can monitor analytics for each post.
iOS and Google Play
Price: Free+
Facebook Business Suite
Facebook is a mainstay for most marketers and a good spoke for most marketing hubs. Maintaining, engaging and monitoring your success are essential marketing tasks that are required to get the most out of your Facebook Business page. I find the Facebook Business app easier to use for engagement than the website interface.
iOS and Google Play
Price: Free
Canva
Canva allows you to quickly create engaging graphics, stories and other marketing resources. It's easy to use, and the free version is robust with thousands of templates. The paid version allows you to take your graphics to the next level.
iOS and Google Play
Price: Free+
Snapseed
There are a lot of photo editing apps, but Snapseed is free, easy to use, and has a lot of presets and editing tools unique to the app. If you're more experienced, try out the Adobe Lightroom editing app.
iOS and Google Play
Price: Free
Felt
I love handwritten notes as a way to say thank you, start conversations or congratulate someone on a life achievement. I prefer a quality note card, like what you can find on Vonne.co (which specializes in high-end quality cards for real estate folks), but sometimes I'm traveling and Felt is a good substitute. The app allows you to find an appropriate card template, write a note on your screen using your finger or stylus, then, with a click of a button, send that card to someone. There is a cost for this service, but it's affordable and covers postage.
iOS and Google Play
Price: $6+
Google Analytics
Every real estate professional should be tracking the effectiveness of their marketing efforts. Google Analytics is free and helps website owners know where traffic is coming from and what the user is doing while they're on your website. It gives you insights so you can increase SEO and consumer engagement.
iOS and Google Play
Price: Free
Google Primer
Google Primer offers a wealth of knowledge and is easy to follow. Short classes offered by Google can help you increase your skill set to become a better marketer and business leader.
iOS and Google Play
Price: Free
MuseCam
MuseCam is a solid replacement for the iPhone camera app and gives you far more control over the photos you're taking, but it's available for Android, too. Whereas Snapseed is a handy free app for editing photos, MuseCam is a much stronger app with better templates and tools—but it will set you back a few bucks.   
iOS and Google Play
Price: $3.99+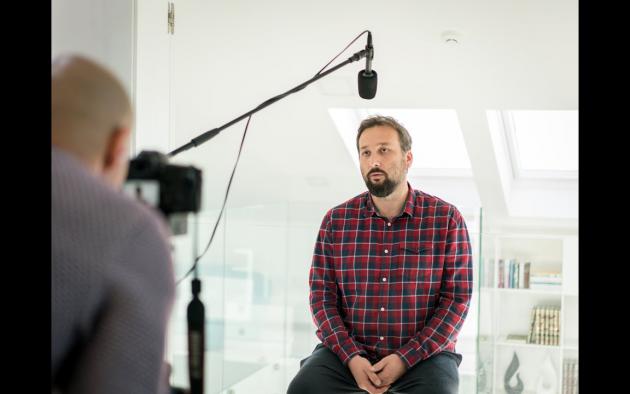 Noelle Nielsen, broker of Bright Birch Real Estate in Burnsville, Minnesota, shares how she brought her team closer together by tapping into agents' creativity to make real estate videos that do more than just sell houses.
Video Creation and Editing
YouTube Studio
YouTube is a powerhouse for marketers as consumers watch more and read less. Agents can build a great tribe; and this app allows you to manage your videos, respond to comments and monitor the engagement.
iOS and Google Play
Price: Free
FiLMiC Pro
FiLMiC Pro app is the best tool I've found for recording video and editing it. FiLMiC allows you to do a lot that the standard video app will not, including using Bluetooth microphones. It's easy to use and offers enough tools that advanced videographers will love it, too
iOS and Google Play
Price: $14.99+
Quik
If you're not quite ready for something as robust as FiLMiC to edit your videos, then Quik is your new best friend. Quik is easy to use, has a variety of fantastic templates and includes a library of music to use. Even novice users can make awesome videos with Quik.
iOS and Google Play
Price: Free+
Loom
Similar to BombBomb, Loom is easy to use and versatile. It doesn't have the email lists and management features that BombBomb does, but it allows you to quickly record videos, with screen sharing and post wherever you need to share.
iOS and Google Play
Price: Free
Productivity
Todoist
Our lives are filled with action items, tasks and projects. Since our brains aren't designed to store all those great ideas, Todoist gives you a central place to organize everything. It is a great action item management system.
iOS and Google Play
Price: Free+
Grammarly
Don't send that ad copy, addendum or email before running it through grammar checker Grammarly. I do most of my drafting in Grammarly to save time proofreading or sending out error-ridden emails. Grammarly on your smartphone creates an app where you can draft your writings and it has a keyboard option to edit your writing in real time.
iOS and Google Play
Price: Free+
LastPass
The world is a password-crazy place and the demands for uniqueness and complexity in passwords are increasing. LastPass safely stores your passwords in a central location and even allows you to use Face ID to access those passwords. The app is free, but it's worth the fee to get the subscription that allows you to sync passwords across various devices.
iOS and Google Play
Price: Free+
Evernote
I take notes all the time. It's the only way I remember good ideas and books I want to read. The web-based app has been re-engineered since I started using it about 12 years ago. It's a solid place to easily take notes and quickly recall them as needed.
iOS and Google Play
Price: Free+
Cardhop
Cardhop works flawlessly with Office 365. Cardhop allows you to quickly scan business cards right into your contacts and make notes, track birthdays and engage on social media seamlessly. The app is free, but to get the most out of the features, there is a small subscription fee.
iOS and Google Play
Price: Free+
Waze
Waze has the best map features of any system out there. Using a variety of tools, including collaborative sharing, Waze helps you get where you need to go—fast.
iOS and Google Play
Price: Free
Scanner Pro
Unlike CamScanner, Scanner Pro doesn't have a subscription fee. Scan any document into your phone and make it the perfect PDF size to include in an offer, contract or marketing. It's a huge step towards becoming a paperless agent.
iOS and Google Play
Price: Free+
Be Focused
I am a fan of the Pomodoro Technique for time management. The idea of 25-minute bursts of uninterrupted, focused work has been a productivity game-changer for me.  The Be Focused timer app is much more than a focused work timer, but it's a good place to start.
iOS and Google Play
Price: Free
The secret to a great app? You use it! We know you won't use all of these apps, but even finding one that helps you become more efficient or offer value to buyers and sellers is a win! #
Matthew Rathbun is an instructor, speaker and a licensed broker in Virginia, Washington, D.C., and Maryland.